WSI Joins Forces To Provide Hurricane Relief
WSI teams up with other Best & Brightest companies to assist in the effort of humanitarian aid.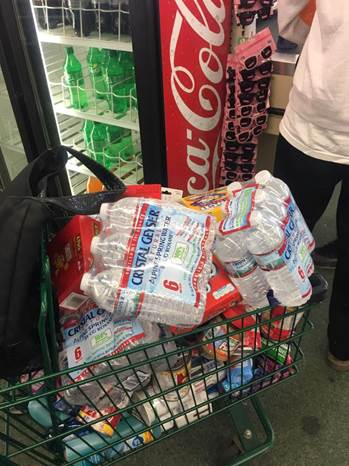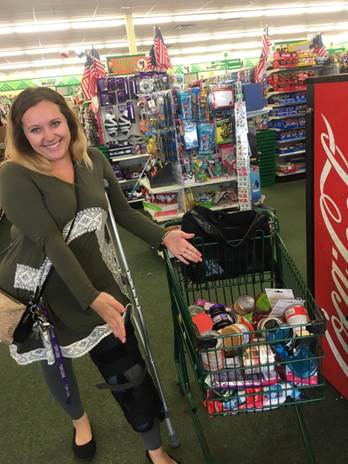 Know what's awesome about being part of the Best & Brightest family? The camaraderie among companies not just on a professional level, but a personal level.
Like many across the nation, WSI staff felt helpless watching Hurricane Harvey wreak havoc in Texas, with Irma fast on its heels. "Many of us wanted to help families affected by the devastation, but we didn't know how," shared Lauren Rogalski, WSI Culture Manager. "So when the Best and Brightest team sent out a call for action, we knew this was our chance."
That call for action came as an email from Jennifer Kluge, CEO Best and Brightest Programs:
"On behalf of the Best and Brightest Companies to Work For, we have activated our Emergency Relief program to help those stricken by the recent Hurricane in Texas.  We have several entities needing our help including a large school district in Houston. In addition, we are closely monitoring the situation in Florida to see what future relief will be needed.

We will be updating the list of needs… for many weeks to come. Here we have a full list of current needs and where you can send supplies and relief. Today, I sat on a Board of Advisors phone call with our friends in Houston and Dallas and it was heart wrenching the impact of these floods.  I am sad to say that many areas are still flooding due to the managed release of water from the reservoirs. 

Please join us in supporting the needs of these businesses and partners to our organization by donating product to these individuals. Shipping instructions are included in our link. Our team will be managing the many lists of needs with those that can provide. 

The difference here, is that we have vetted out these specific needs and we know they will be going directly to those impacted. Please do what you can."
Rogalski quickly reached out to WSI staff with the opportunity, coordinating donations of toiletries, non-perishable food, water, towels, blankets, money, and Amazon gift cards for KIPP Houston Public Schools and Irving Cares relief efforts. "I'm so proud of our company for stepping up, and to be part of the Best and Brightest family," she said. "It's a great feeling knowing you helped another human being in a time of need."
About WSI
You know how they say actions speak louder than words? WSI is an award-winning staffing and recruiting firm because we understand the power of a positive and fulfilling workplace. We live and breathe it every day, and love helping others experience it too. Headquartered in Kalamazoo, Michigan, WSI also has offices in Battle Creek, Grand Rapids, and Sturgis, Michigan, and Marysville, Ohio. Learn more about us at wsitalent.com.
Media Contact
Jamie Woodburn
Marketing & Communications Manager
269-488-5100