Office Remodel Begins December 4, 2017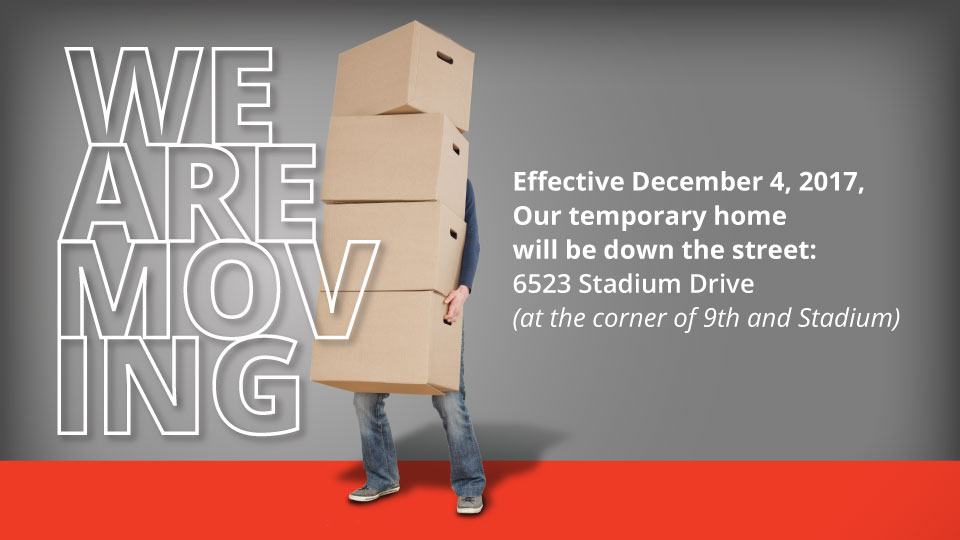 It's official: our Kalamazoo office is getting a makeover!
If you've visited our Kalamazoo office recently, you may have noticed a flurry of activity, sparse workspaces, and boxes stacked neatly along the walls. It's not because we've hopped on the minimalist bandwagon; it's because we're preparing for an office remodel!
At the close of regular business on Friday, December 1, the WSI staffing team will relocate to their new temporary Kalamazoo office located down the street at 6523 Stadium Drive (at the corner of 9th Street and Stadium Drive) and renovations will begin at 3497 S. 9th Street on Monday, December 4.
The remodel is expected to take four months and will result in a refresh and expansion of the current 6,200 sq. ft. Kalamazoo headquarters. The scope of work includes construction of new offices and interview rooms, open space for upgraded modular furniture, a staff break room, additional restroom facilities, a larger waiting room, electronic iPad application stations, and all new carpet tiles and paint to better reflect WSI's brand.
"WSI continues to experience growth, and this renovation will better accommodate applicant flow and our expanding internal team in the Kalamazoo market," explains Jeff O'Brien, WSI President and CEO. "We're very fortunate to have found temporary workspace located just steps away from our current location; it should minimize the inconvenience for those visiting our offices."
Stay up-to-date on the renovation progress by bookmarking the WSI Newsroom and following our Facebook page @WorkForWSI.
About WSI
You know how they say actions speak louder than words? WSI is an award-winning staffing and recruiting firm because we understand the power of a positive and fulfilling workplace. We live and breathe it every day, and love helping others experience it too. Headquartered in Kalamazoo, Michigan, WSI also has offices in Battle Creek, Grand Rapids, and Sturgis, Michigan, and Marysville, Ohio. Learn more about us at wsitalent.com.
Media Contact
Jamie Woodburn
Marketing & Communications Manager
269-488-5100